Testimonials
Mr Heppell and his team were wonderful. I am extremely happy with outcome of the surgery and liposuction treatment afterwards. Mr Heppell was charming, he explained things clearly and without frills. A lovely charming gentleman in the true sense. Delighted and would recommend. Patient, Hampshire.
I can recommend Simon Heppell at Spire Portsmouth Hospital. He and the team were fab!! Patient, Portsmouth.
Would you please say a big Thank You to Simon for everything he has done, it certainly has made a great deal of difference to my life and given me back freedom to wear what I like – normal and a woman again. Patient, Hampshire.
I went to Spire Portsmouth Hospital and my plastic surgeon was Simon Heppell, he and his team were great! Patient, Portsmouth.
Having the implants has made such a difference to my confidence. More than I had expected. Patient, Hampshire.
Spire Cosmetic Surgery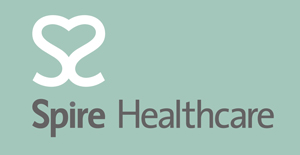 Click the logo for more ...