Simon Heppell
Simon Heppell, OBE MB. Chb. FRCSEd (Plast) qualified in medicine at the University of Leicester in 1993 followed by Officer Training at the Royal Military Academy, Sandhurst.
He continued his surgical training in Leicester, London, Frimley Park and Southampton. During this time he attained FRCS(Ed) at Southampton and FRCSEd(plast) at Oxford as well as a well rounded general exposure prior to specialising in Plastic Surgery.
Mr Heppell's Plastic Surgery training started in 1996 at Royal Hospital Haslar and continued at East Grinstead, Stoke Mandeville, Salisbury and Oxford. Throughout this period Mr Heppell received a thorough training in all aspects of Plastic Surgery including Breast Surgery, Hand Surgery, Burns, Craniofacial Surgery and Reconstruction. After passing the specialist Plastic Surgery examinations FRCS(Plast) he then departed these shores for a specialist fellowship in Breast Reconstructive Surgery in Toronto, Canada and a Microvascular Reconstruction fellowship in Winnipeg, Canada.
Mr Heppell has published several articles and is a contributor to the book 'Oxford Handbook in Plastic and Reconstructive Surgery'.
As a member of the Royal Army Medical Corps Mr Heppell has worked in Northern Ireland, Germany and Cyprus and has also been deployed to Afghanistan treating many war casualties.
Mr Heppell took up his NHS post as Consultant Plastic and Reconstructive Surgeon in 2007, his specialist interests include all aspects of Breast Surgery (Reconstruction and Cosmetic), Skin Cancer and Microvascular Reconstruction.
He regularly performs Breast Augmentation (Enlargement), Mastopexy (Uplift), Reduction, Gynaecomastia correction, Abdominoplasty (Tummy tuck) and Skin Cancer excision and reconstruction.
Married to a GP he now lives in the Portsmouth area with his wife and two boys, they all enjoy travelling, skiing and sport.
Spire Cosmetic Surgery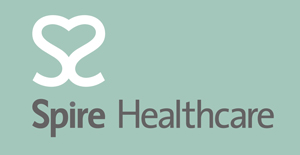 Click the logo for more ...