Simon Heppell
A professionally qualified surgeon with over 13 years' experience in Plastic Surgery. With a clinic based in Havant, Hampshire, I specialise in Aesthetic Breast Surgery and Body Contouring.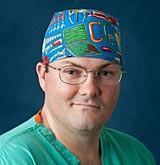 I work in both the public and private sectors and as a member of the Royal Army Medical Corps, I have served in Northern Ireland, Germany, Cyprus and more recently in Afghanistan treating many war injuries.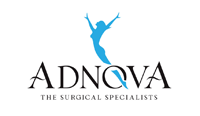 Understanding the Facts

No matter what operation you are considering, it is a big decision and you should understand all of the facts before booking surgery.
Please read through the information here and I would be happy to discuss everything in more detail should you decide to book a consultation.
NEWLY OPENED!

I am very pleased to announce the opening of Adnova Clinic in Fareham. This is the pre eminent daycase surgical facility in the Hampshire/Sussex area. Designed specifically for the purpose it is unique in the area and provides an unparalleled surgical experience. We are also pleased to be able to offer VASER ultrasound assisted liposuction, this is not available anywhere else in the Portsmouth/Southampton/Winchester/Basingstoke/Chichester area.
A Local Surgeon

Being a local surgeon, you can be assured that before, during and after your operation there is always someone available to answer your questions and ease any worries or concerns you may have.
Please use the Contact Me Page to book an appointment for your consultation.
Augmentation – Implants
Breast Augmentation is a popular surgical procedure which can enhance your appearance and help boost your self-confidence. Many women have undergone this procedure and found it to have a really positive impact on their life. PIP & M Breast Implants: We would like to ease any past or present patients' concerns. Mr. Heppell has never used the PIP or M implants that have been discussed in the media. Read More »
Breast Reduction
At your initial consultation I will ask you about your general health, as well as any specific breast health issues pertaining to surgery. I will examine your breasts (with a chaperone present) and describe the process of breast reduction including the scar pattern involved. Read More »

Lift – Mastopexy
This is an operation to remove the excess skin of the breast. Mastopexy is usually a daycase procedure but occasionally an overnight stay is warranted. It is performed under a general anaesthetic and every effort will be made to achieve the shape you desire. Read More »
Would you please say a big Thank You to Simon for everything he has done, it certainly has made a great deal of difference to my life and given me back freedom to wear what I like – normal and a woman again. Patient from Portsmouth